Bars & Profiles
Copper product of highest purity
Tamra Bars & Profiles production facility is located in India. Manufactured from outstandingly pure Oxygen-Free Copper Wire Rod produced on site, Tamra is equipped with most advanced equipment in India, enabling us to deliver top quality product to the customers around the globe.
We take care of developing close partnerships to fully meet our customers requirements. The constant quality of our products, the respect of our lead times and the expertise of our team shows our willingness to develop sustainable partnerships on a daily basis.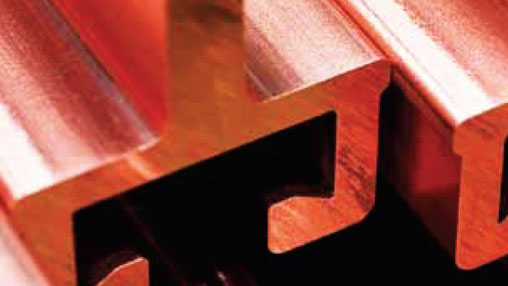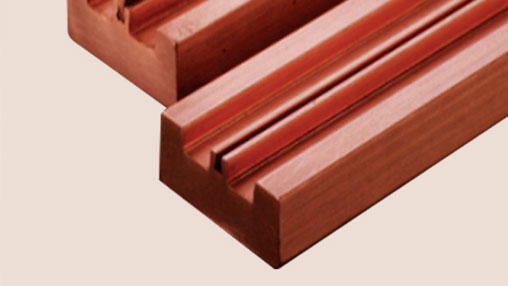 ---
Process Technology
5000 Tonnes of Tamra Bars & Profiles capacity are installed in India. Tamra started producing bars and profiles using one of the most advanced technologies - the continuous extrusion process. Three state-of-the-art production lines produce excellent and high-quality profiles, strategically placed in Bhiwadi. The production lines have been developed and modified to improve efficiency.
Tamra is continually developing the process to push the boundaries and improve product quality. Regardless of their complexity or size, all profiles undergo a thorough risk analysis to ensure that our customers expectations are entirely satisfied. We undertake joint development projects for the electrical engineering industry, ensuring that our customers stay one-step ahead of their competitors.

---
Product Range
Profiles
Tamra has designed and manufactured number of profiles for renowned switchgears OEMs. Tamra provide profiles from simple to more complex forms according to customer specifications.
Cross-sections:
from 10 mm2 to 3,000 mm2 (90 g/m to 27 kg/m)
Conditioning:
Our profiles can be delivered in various finished conditions.
Straight lengths up to 6 m
Coiled on drums up to 2,000 kg
Loose coils up to 200 kg
Alloys:
Cu-ETP, Cu-OFE, CuAg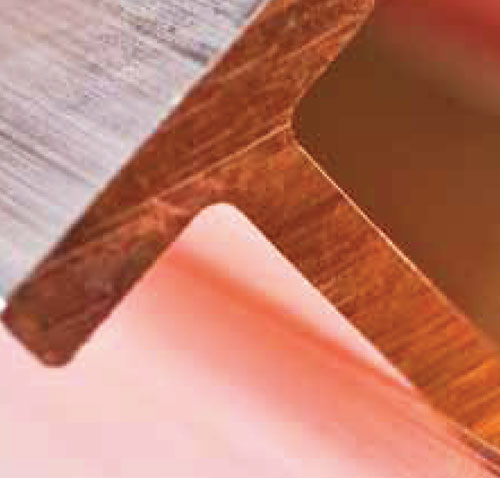 ---
Flat Bars
Tamra provide a wide range of flat copper bars for many applications in the electrical engineering industry.
Conditioning:
Our flat bars up to 6 m can be delivered in various finished conditions according to our customers requirement.
Alloys:
Tamra produces wide range of Flat Bars as below
Max
Min
Width
170 MM
12 MM
Thickness
1 MM
25 MM
W/T Ratio
8:1
1.4:1
Tamra manufactures alloys like Cu-ETP, Cu-OFE, CuAg, CuAg0.1 OF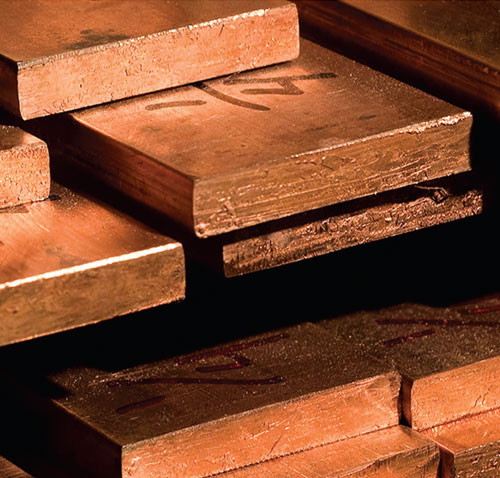 ---
Round & Square Bars
Tamra provide a wide range of Round & Square Bars to the OEMs in India and Overseas.
Dimension range:
4 mm to 70 mm in diameter, lengths up to 6 m
Conditioning:
We offer several packaging solutions for round & square bars in order to fulfill all of our customers requirement precisely
Alloys:
Cu-ETP, Cu-OFE, CuAg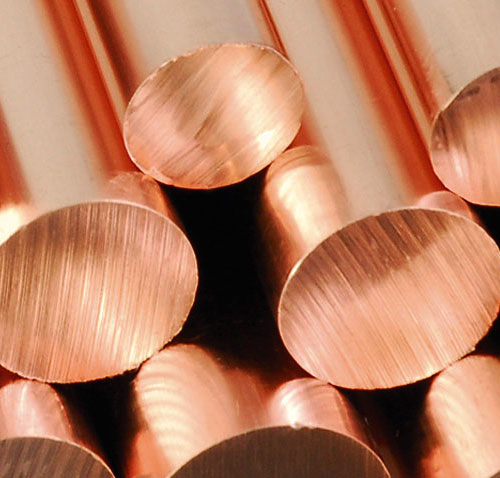 ---
Tamra Bars & Profile Application
Tamra Bars and Profiles made of vairous alloys of copper are also used for trunking systems. The combination of high conductivity and durability make Tamra Copper the preferred choice where there are size restrictions and high current demands.
Added benefits due to the superior conductivity and reduced energy losses, which lead to a reduced lifecycle cost of the installation.
---
Switchgear
Tamra Bars and Profiles are used in low, medium and high voltage applications globally.
A Switchgear enclosures becomes more complicated by using profiles, the electrical properties changes, resistance increases and energy losses increase. Due to the high conductivity of Tamra copper, the losses are partially compensated.
Circuit Breakers
Profiles from Tamra copper are used in many different types of circuit breakers. There is little or no standardization, generally a short lifetime and high demands for compactness of the unit results in a dynamic market.
Rotating Machines
Tamra copper profile are used in AC and DC motors. Various applications includes automobiles, railways, industrial motors and white goods.
Due to the high running demands at elevated temperatures, our range of copper silver alloys is perfectly suited to these applications. The components used demand very tight and repeatable dimensional tolerances. This is only made possible with our superior-knowledge of the tooling and manufacturing process.
Highlights
High conductivity
Copper content >99.99 %
Flat, smooth surfaces, superior conductivity
Improved thermal distribution
Easy to bend and coat
Packing
| Pallet / Drum | Length | Coil |
| --- | --- | --- |
| Wooden / Steel | Max 6 Mtr/ Customized | Max 2 MT in drum/ Customized |